Details

Published on Tuesday, 19 June 2018 20:23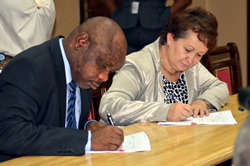 Monrovia, Liberia - The Government of Liberia and World Bank have signed a grant agreement totaling US$11.07 million.
According to the Grant Agreement, the Grant will provide a four-year support to Liberia's Getting to Best in Education Project and will specifically aim at improving equitable access to Early Childhood Education (ECE), teachers' quality in ECE and primary education, as well as, strengthening national school accountability systems.
Read more: World Bank Provides US 11.07Million Grant for Early Childhood Education
Details

Published on Friday, 15 June 2018 07:26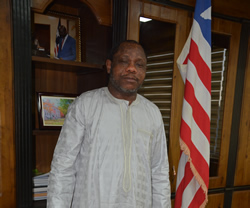 The Senior Management Team Headed by Hon. Samuel D. Tweah, Jr. and Employees of the Ministry of Finance and Development Planning wish all our Muslim Brothers and Sisters A Happy Ramadan.