Details

Published on Friday, 02 November 2018 17:44
Monrovia, Liberia - The attention of the Ministry of Finance and Development Planning (MFDP) is drawn to erroneous reports being circulated in certain quarters that the Ministry has disrespected the Honourable Supreme Court of Liberia by ignoring its orders to lift the recent access restriction placed on the accounts of the Liberia National Lotteries (LNL) by the ministry.
Read more: MFDP Clarifies Rumor on the Freezing of Account of the Liberia National Lotteries
Details

Published on Tuesday, 30 October 2018 13:18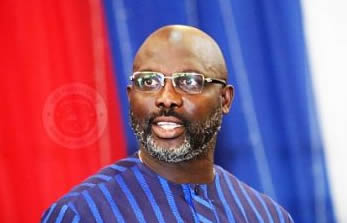 My Fellow Citizens,
On January 22, 2018 you entrusted me with the responsibility of leading the effort to build a capable state that is united in purpose and filled with hope and prosperity. This ushered in the first generational change in national leadership through the popular vote since the introduction of universal suffrage in 1951. I will remain eternally grateful for this sacred trust and will, to the best of my ability and with the help of God, strive to change the narrative on Liberia and bring about a more stable, prosperous, and democratic state.
Read more: Message from the President of the Republic of Liberia