Details

Published on Monday, 27 August 2018 16:42
Monrovia, Liberia - The Ministry of Finance & Development Planning as part of decentralization program in the Pro-Poor Agenda has enhanced fiscal decentralization by ensuring that additional spending entities will now perform their transactions in their respective counties of operations. The new fiscal decentralization measure means that these entities will no more come to Monrovia to do any fiscal and budgetary transactions.
Read more: GoL Enhances Fiscal Decentralization under Pro-Poor Agenda; Adds Additional Spending Entities in...
Details

Published on Thursday, 23 August 2018 12:12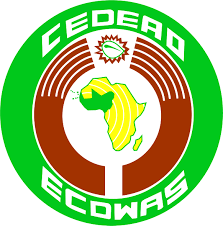 Monrovia, Liberia - Liberia has been designated to host another session of the delocalized ECOWAS Parliament Meeting in Monrovia from 27th to 31st August 2018. In April 2017, a similar parliamentary event was held here from 10th to 14th April. In preparation for the holding of the event, a high powered ECOWAS Technical delegation is expected to arrive in Monrovia on Thursday, August 23rd, 2018.
Read more: Liberia to Host Delocalized ECOWAS Parliament Meeting