Details

Published on Wednesday, 03 October 2018 18:02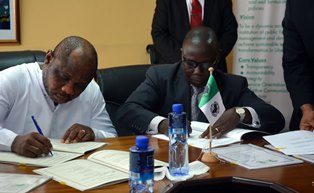 Monrovia, Liberia – The Minister of Finance and Development Planning, Hon. Samuel D. Tweah, Jr., on Wednesday, October 3, 2018 signed on behalf of the Government of Liberia the Loan and Grant Agreements with the AfDB totaling US $41.58 Million for the Second Phase of the Mano River Union Road Development and Transport Facilitation Programme which would improve roads connectivity in Liberia and facilitate transport between Liberia and its MRU neighbors as well as promote regional integration.
Read more: GoL, AfDB Sign USD 41.58 for Phase Two of MRU Road Development and Transport facilitation Program
Details

Published on Thursday, 27 September 2018 16:57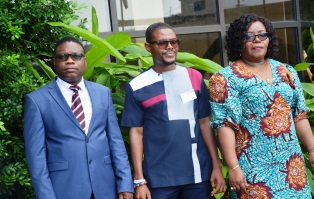 Monrovia, Liberia - With support from the African Capacity Building Foundation (ACBF) and the Arab Bank for Economic Development in Africa (BADEA), the Liberia Macroeconomic Policy Analysis Center with the Ministry of Finance and Development Planning has successfully completed three days events for the empowerment of Liberian Women in agriculture and women entrepreneurs. The three days event included a one-day Policy Advocacy Forum and two days leadership training for women agriculture cooperatives and women entrepreneurs. According to ACBF, the objective of the events is to promote sustainable agriculture in Africa with women at the forefront of the project: Empowerment of Women in Agriculture (EWA). The events are piloted in three African countries; Liberia, Rwanda, and Malawi.
Read more: LIMPAC & ACBF Complete Empowerment Programs for Liberian Women Entrepreneurs & Women Agriculture...