Details

Published on Wednesday, 02 August 2017 19:45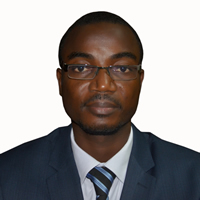 The government of Liberia says between 2014 through 2016, the economies of countries in the sub region were hard hit by unfavorable economic conditions including commodity price shocks, natural disasters and epidemic outbreaks.
"From the Liberian perspective, we have been hard hit by various shocks including the 2014 Ebola Epidemic, slump in the prices of our major export commodities (rubber and iron ore) and the impact of UNMIL drawdown, which contributed to reduction in aggregate demand in the economy."
In reference to Liberia's key macroeconomic indicators for year ending 2016, the government in a statement to delegates at the ongoing 2017 Mid-Year Statutory meeting of WAMZ in Monrovia said Liberia's Real GDP growth contracted by 1.2 percent in 2016 from 0.0 percent in 2015.
According to a Ministry of Finance and Development Planning release, the government linked this development to the poor performance of the secondary sector and inflation which increased to 12.5 percent in the review period.
The reason for this the government statement said was due to the "depreciation of the local currency by 15.8 percent against the US dollar mainly because of the decline in net inflow of remittances and slowdown in FX intervention in the market by the CBL."
In a statement delivered by Deputy Minister Alvin Attah on behalf of Finance and Development Planning Minister Boima S. Kamara delegates at the ongoing 2017 Mid-Year Statutory meeting of WAMZ in Monrovia, the government said the ongoing meeting therefore affords the opportunity to assess progress towards monetary and economic cooperation with the establishment of a Common Central Bank.