Details

Published on Monday, 28 August 2017 15:57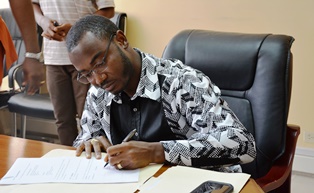 The Government of Liberia through the Ministry of Finance and Development Planning (MFDP) has signed a US$4.8 million Participating Agreement (PA) and Approval of Withdrawal Request for the Micro, Small and Medium Enterprises (MSMEs) through the World Bank Rural Finance Post Ebola Reconstruction Project with GN Liberia Limited Bank and BRAC Liberia, among others. The signing will enable access to US$ 4.8 million grant from the World Bank intended to make funding available to MSMEs on sustainable terms, strengthen the capacity of Liberia's private sector financial institutions and banks to lend profitably to Small Medium Enterprises (MSMEs).
Read more: Big Boost for Micro Small Medium Enterprises (MSMEs) Rural Finance Projects in Liberia
Details

Published on Monday, 21 August 2017 02:38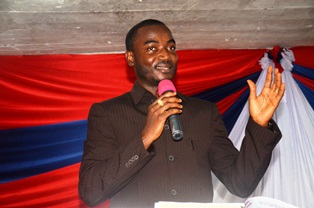 Monrovia, Liberia - Finance Minister Boima S. Kamara has cautioned the young people of Liberia against allowing themselves to be used by anyone or a group of politicians to engage in violent behaviors that will lead to the destruction of lives and properties during the electoral process.
Read more: ''Access to Education, A Right for All Liberians'' Finance Minister cautioned Graduates of Action...